Wednesday, Sept. 21 at 1PM PT
Cutting through the Confusion
10DLC (aka Local Numbers) Registration with Stefan Heller
Stefan Heller, VP of Business Development and Strategic Partnerships at The Campaign Registry, joins Telgorithm CEO, Aaron Alter, for an informative and honest discussion on registration.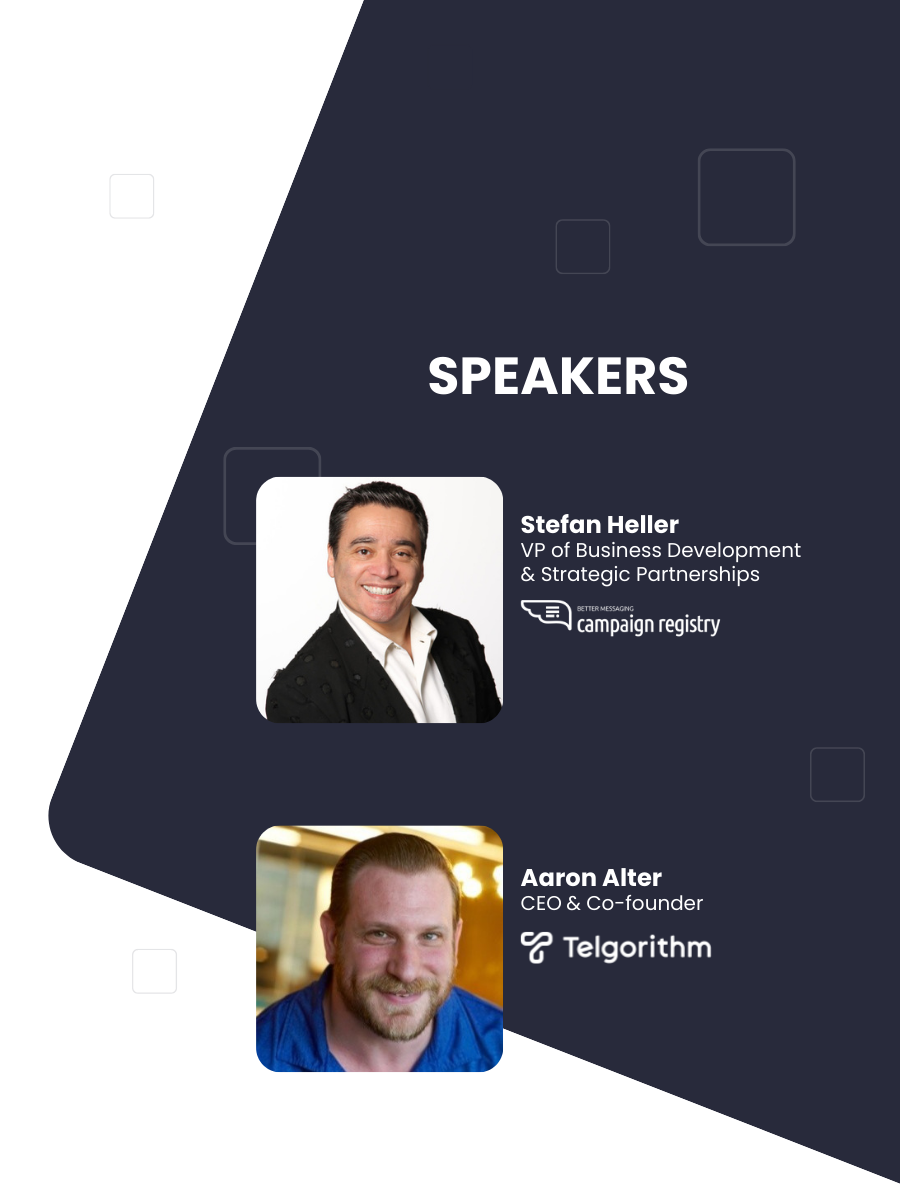 Register to reserve your spot & receive the recording.
Plus, you could win a $50 Amazon gift card just for signing up!
REGISTRATION LOOK UP
Not sure if you're registered with The Campaign Registry?
If unregistered, you could be paying up to 4x higher pass through fees! We can do a free look up for you to instantly find out your registration status.
About Telgorithm
Messaging APIs built different.
At Telgorithm, our mission is to make enterprise-grade messaging APIs available to the masses. That's why we offer unbeatable pricing (up to 40% lower on 10DLC SMS & MMS messaging versus leading competitors), the option to multithread, and an almost entirely automated integration process to get you up and running in one week or less.
Our platform reduces complexity, improves efficiency, and promotes higher NPS scores for its customers. Our customers have improved mass text marketing, mass alerts, text deliverability, and texting ROI – speak with one of our experts to learn more!