Thursday, June 1 @ 11AM PT
Live Q&A: What Happens After 10DLC Registration?
You finally got your customers' A2P 10DLC messaging traffic registered with The Campaign Registry, and your Campaign approvals are complete. Now what?

Telgorithm CEO and industry expert Aaron Alter will share how to ensure long-term reliability and profitability on 10DLC. Plus, he'll answer any questions you have LIVE.

Complete the form to reserve your spot!
How to Get the Most out of A2P 10DLC Messaging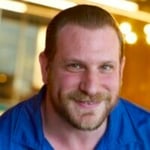 Aaron Alter,
CEO & Co-Founder
With nearly 20 years of experience in telecom spanning wireless, VoIP, and cloud communications technologies (accompanied by multiple patents), Aaron brings a wealth of knowledge and expertise, particularly to SaaS. Previous roles include, Head of Telecommunications at ServiceTitan and Director of Telecommunications at SignalWire.
Who Should Attend
Anyone interested in understanding what to expect out of TCR registration and how to ensure you're maximizing the investment.
What to Expect
A live deep dive and Q&A between Aaron and attendees on the core benefit of TCR registration – higher throughput/rate limits for your 10DLC SMS & MMS messaging – and how to actually take advantage of them (hint: rate limit management).
Topics Aaron will Cover
The importance of TCR & Carrier rate limit management (💰)
Who should be responsible for managing your rate limits(👀)
Why you've experienced blockages on T-Mobile (🚫)
Never before seen API product features your 10DLC messaging needs (🔥)
BLOG POST
Time Routing: The Newest API Feature for Reliable Message Management & Customer Experience
READ ARTICLE